Since I was out and about at Walgreens I figured I would run over to Harris Teeter to take advantage of a couple of deals there.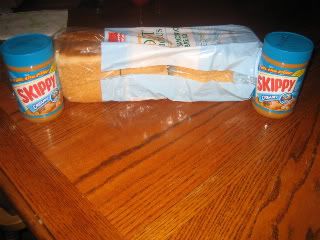 2 Skippy Peanut Butter @ .97 each
-.60(doubled to bring it to .97)
FINAL:FREE
Loaf of Harris Teeter Sandwich bread: .97
Total after tax: $1.01!!