What in the world do you do with all of that stuff you get. Well, I have been blessed with a house that has great cabinet space, although,when we bought the house i was not into couponing yet. I also have a storage room right outside of my bedroom. Pics of that to come soon...as soon as i get rid of my parents fish tank! LOL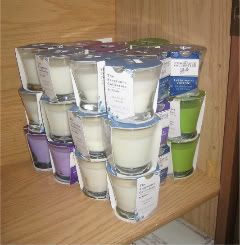 I got these candles free from the FREE candle coupon a few weeks back.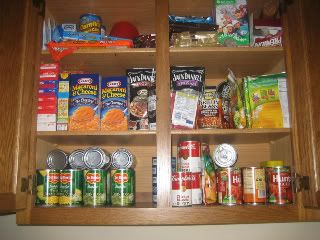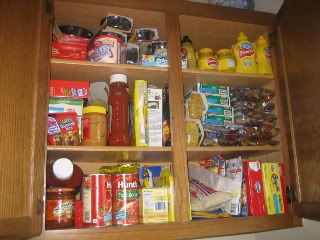 We won't need mustard for a WHILE!!!!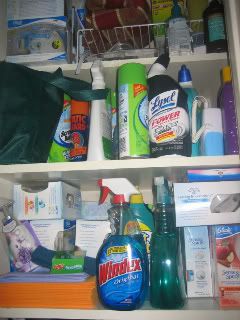 Cleaning supplies.
All of my HBA items are in my building...hopefully i can get those pics up tomorrow!